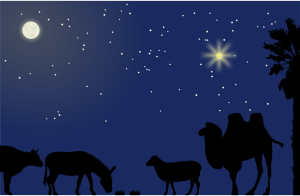 Good tidings we bring you to share in the celebration of the birth our Lord Jesus Christ!  As you wind down for the Advent season we hope that your first term has brought much joy and learning into your classroom this fall.  The Overdrive E Library will be open at all hours for your reading pleasure and we look forward to a new year with webinars for subscriptions, Missions Read-A-Thon and more starting in January. The physical commons will be closing over the holidays, so if you have last-minute loans to pick up December 18th is it:)  The Learning Commons will reopen in January when school starts on January 5, 2015.
New Webinar!!
We are very excited to have our very own Jeremy Hirsch come and share with students, teachers and parents about Digital Citizenship on December 12th at 10.30 am.  For more information on this very current and important topic please see the details here.
New Movies on Overdrive just in time for Christmas!  Read more in this article.
Suggested Reading for the Holidays on Overdrive. Read more here about professional development for adults and teens in this article and a great sample of Christmas reading here in this article.
Our #Makered STEAM page is ready to be shared with all information/and resources available at your disposal here.  It will be updated as new resources get added.
Campus and online are embracing all things #makered,  with the learning camp sessions run by Jesse in the learning commons.  Check out this article here.
Ning news!  Congratulations to our Photographic finalists!  
Here are the top photographs on this Ning album which will go into the next level of our So YOU Think you can PHOTOGRAPH contest!  Winners will be announced next week.  Big thanks to all participants for sharing your artistry!
New Kits!
Grade 5 : Introduction to Canadian Government click Here
Grade 7 :  Ancient Civilizations:  China click Here
Current awareness re Christmas on Scoopit Newsletter please see here for ideas on Christmas lesson plans, contests etc.
 Student newsletter on Issuu–  check out our wonderful student journalism team 🙂
Blessings
The Learning Commons team.
For God so loved the world that he gave his one and only Son, that whoever believes in him shall not perish but have eternal life. John 3:16