We'd like to give a shout out to

Strong Nations

for curating a list connecting Indigenous titles to the core competencies.  We have selected a few of these titles to highlight for you, which are available now on our

Overdrive

digital eBook Library.
---
Core Competency: Communication
The communication competency encompasses the set of abilities that students use to impart and exchange information, experiences, and ideas, to explore the world around them, and to understand and effectively engage in the use of digital media.
W. Ben Hunt, whose Sioux name was Tasunka Witko, traveled throughout the Midwest, living with several Native American tribes, finally settling near the site of the last Sioux uprising. Here he provides step-by-step instructions and exact dimensions to make Sioux ghost shirts, Plains Indian shields, box traps, Inuit snowshoes, and more. From making rawhide to putting the finishing touches on a pair of moccasins, beginners and seasoned woodsmen alike will enjoy making the tools and camp equipment that were used for centuries. Native American Survival Skills is a remarkable source of information about the Americans who first pioneered self-sufficient living. In it, there are lessons for all of us today.
---
Core Competency:  Thinking
The thinking competency encompasses the knowledge, skills, and processes we associate with intellectual development. It is through their competency as thinkers that students take subject-specific concepts and content and transform them into a new understanding. Thinking competence includes specific thinking skills as well as habits of mind, and metacognitive awareness.
FOR CREATIVE THINKING: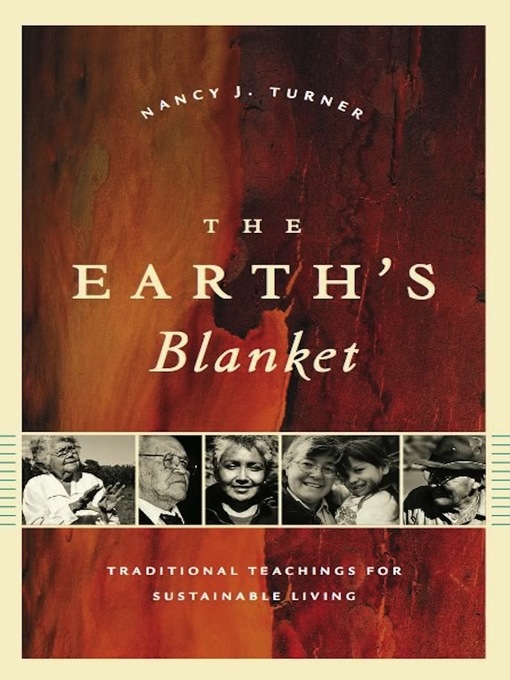 Renowned ethnobotanist Nancy Turner brings together decades of experience working with First Nations in the Pacific Northwest. In The Earth's Blanket, she explores the wealth of ecological knowledge and the deep personal connection to the land and its history that is encoded in indigenous stories and lifeways, and asks what they can teach all of us about living in harmony with our surroundings.
Scholarly in its thinking but accessible in its writing, The Earth's Blanket combines first-person research with insightful critiques of Western concepts of environmental management and scientific ecology to propose how systems of traditional ecological knowledge can be recognized and enhanced. It is an important book, a magnum opus with the power to transform our way of thinking about the Earth and our place within it.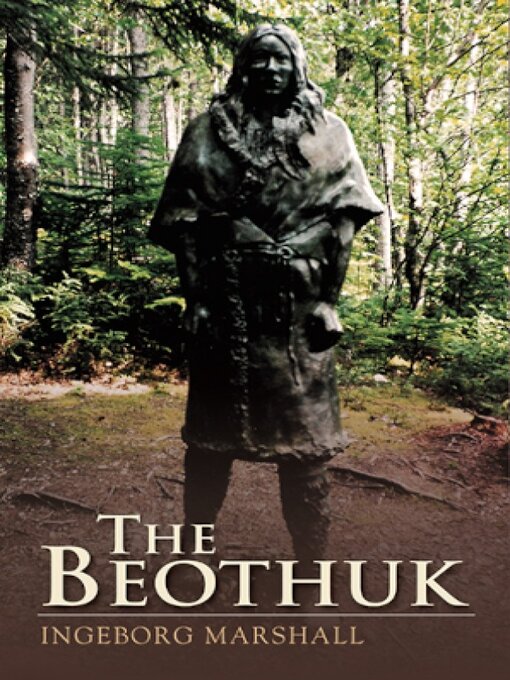 FOR CRITICAL THINKING:
A history of the Beothuk of Newfoundland. Exciting in its detail, this book gives us a rare picture of a lost people whose culture was destroyed after the arrival of white settlers.
---
Core Competency: Personal and Social
Personal and social competency is the set of abilities that relate to students' identity in the world, both as individuals and as members of their community and society. Personal and social competency encompasses the abilities students need to thrive as individuals, to understand and care about themselves and others, and to find and achieve their purposes in the world.
FOR PERSONAL AND CULTURAL IDENTITY: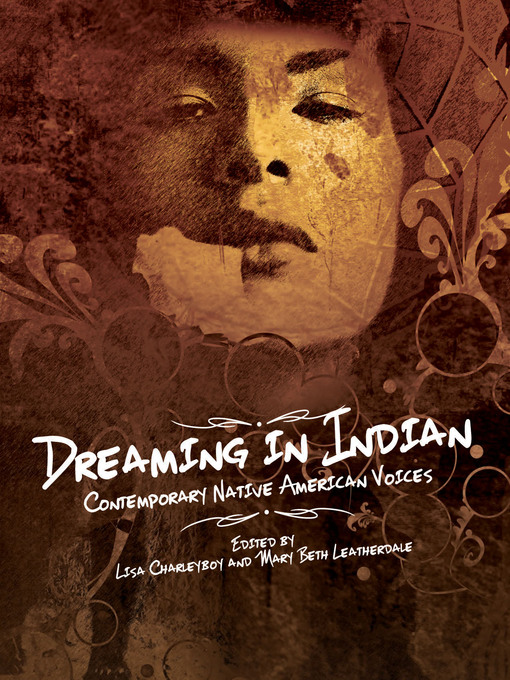 ---
Dreaming In Indian: Contemporary Native American Voices by Lisa Charleyboy
A powerful and visually stunning anthology from some of the most groundbreaking Native artists working in North America today.
Truly universal in its themes, Dreaming In Indian will shatter commonly held stereotypes and challenge readers to rethink their own place in the world. Divided into four sections, 'Roots,' 'Battles,' 'Medicines,' and 'Dreamcatchers,' this book offers readers a unique insight into a community often misunderstood and misrepresented by the mainstream media.
Emerging and established Native artists, including acclaimed author Joseph Boyden, renowned visual artist Bunky Echo Hawk, and stand-up comedian Ryan McMahon, contribute thoughtful and heartfelt pieces on their experiences growing up Indigenous, expressing them through such mediums as art, food, the written word, sport, dance, and fashion. Renowned chef Aaron Bear Robe, for example, explains how he introduces restaurant customers to his culture by reinventing traditional dishes. And in a dramatic photo spread, model Ashley Callingbull and photographer Thosh Collins reappropriate the trend of wearing 'Native' clothing.
Whether addressing the effects of residential schools, calling out bullies through personal manifestos or simply citing hopes for the future, Dreaming In Indian refuses to shy away from difficult topics. Insightful, thought-provoking, and beautifully honest, this book will to appeal to young adult readers. An innovative and captivating design enhances each contribution and makes for a truly unique reading experience.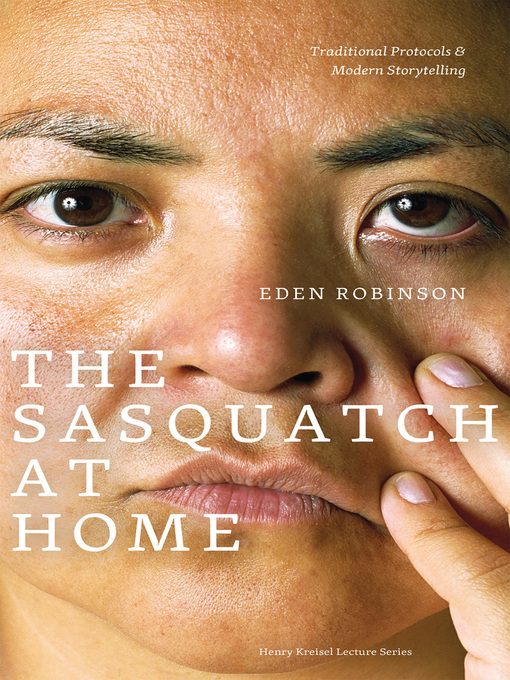 In March 2010 the Canadian Literature Centre hosted award-winning novelist and storyteller Eden Robinson at the 4th annual Henry Kreisel Lecture. Robinson shared an intimate look into the intricacies of family, culture, and place through her talk, "The Sasquatch at Home." Robinson's disarming honesty and wry irony shine through her depictions of her and her mother's trip to Graceland, the potlatch where she and her sister received their Indian names, how her parents first met in Bella Bella (Waglisla, British Columbia) and a wilderness outing where she and her father try to get a look at b'gwus, the Sasquatch. Readers of memoir, Canadian literature, Aboriginal history and culture, and fans of Robinson's delightful, poignant, sometimes quirky tales will love The Sasquatch at Home.
FOR PERSONAL AWARENESS AND RESPONSIBILITY: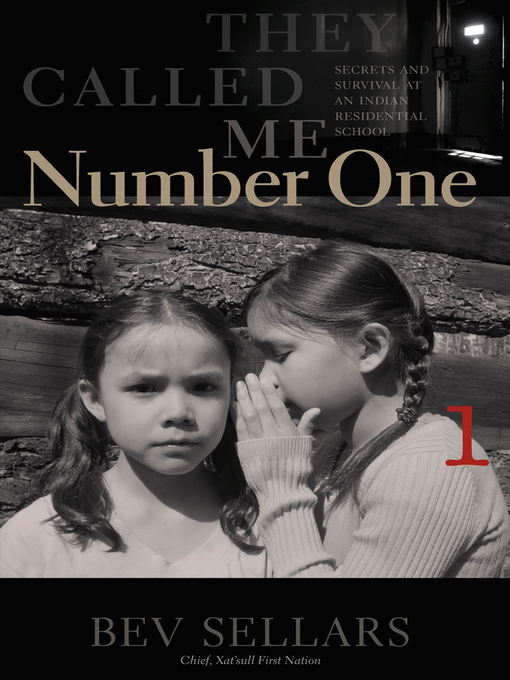 Like thousands of Aboriginal children in the United States, Canada, and elsewhere in the colonized world, Xatsu'll chief Bev Sellars spent part of her childhood as a student in a church-run residential school.
These institutions endeavored to "civilize" Native children through Christian teachings; forced separation from family, language, and culture; and strict discipline. Perhaps the most symbolically potent strategy used to alienate residential school children was addressing them by assigned numbers only—not by the names with which they knew and understood themselves.
In this frank and poignant memoir of her years at St. Joseph's Mission, Sellars breaks her silence about the residential school's lasting effects on her and her family—from substance abuse to suicide attempts—and eloquently articulates her own path to healing. Number One comes at a time of recognition—by governments and society at large—that only through knowing the truth about these past injustices can we begin to redress them.
Bev Sellars is chief of the Xatsu'll (Soda Creek) First Nation in Williams Lake, British Columbia. She holds a degree in history from the University of Victoria and a law degree from the University of British Columbia. She has served as an advisor to the British Columbia Treaty Commission.
FOR SOCIAL RESPONSIBILITY: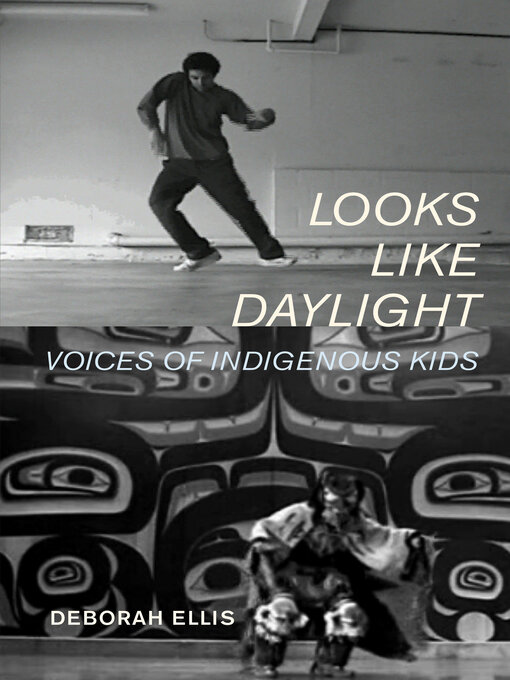 After her critically acclaimed books of interviews with Afghan, Iraqi, Israeli and Palestinian children, Deborah Ellis turns her attention closer to home. For two years she traveled across the United States and Canada interviewing Native children. The result is a compelling collection of interviews with children aged nine to eighteen. They come from all over the continent, from Iqaluit to Texas, Haida Gwaai to North Carolina, and their stories run the gamut — some heartbreaking; many others full of pride and hope.
You'll meet Tingo, who has spent most of his young life living in foster homes and motels, and iss now thriving after becoming involved with a Native Friendship Center; Myleka and Tulane, young artists in Utah; Eagleson, who started drinking at age twelve but now continues his family tradition working as a carver in Seattle; Nena, whose Seminole ancestors remained behind in Florida during the Indian Removals, and who is heading to New Mexico as winner of her local science fair; Isabella, who defines herself more as Native than American; Destiny, with a family history of alcoholism and suicide, who is now a writer and powwow dancer.
Many of these children are living with the legacy of the residential schools; many have lived through the cycle of foster care. Many others have found something in their roots that sustains them, have found their place in the arts, the sciences, athletics. Like all kids, they want to find something that engages them; something they love.
Deborah briefly introduces each child and then steps back, letting the kids speak directly to the reader, talking about their daily lives, about the things that interest them, and about how being Native has affected who they are and how they see the world.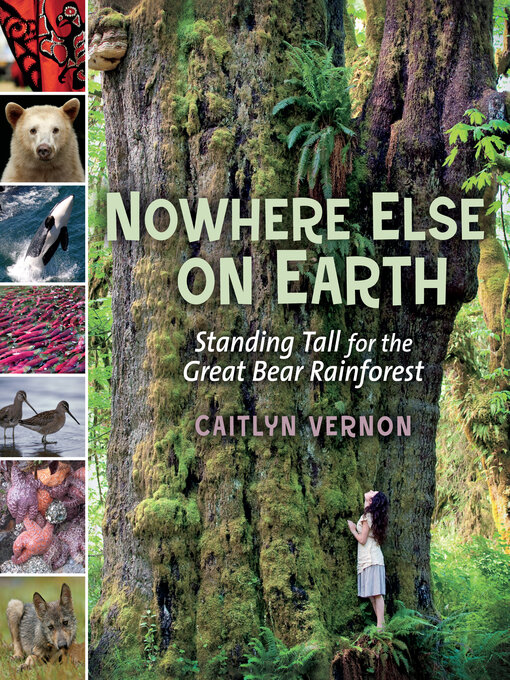 You don't have to live in the Great Bear Rainforest to benefit from its existence, but after you read Nowhere Else on Earth you might want to visit this magnificent part of the planet. Environmental activist Caitlyn Vernon guides young readers through a forest of information, sharing her personal stories, her knowledge and her concern for this beautiful place. Full of breathtaking photographs and suggestions for ways to preserve this unique ecosystem, Nowhere Else on Earth is a timely and inspiring reminder that we need to stand up for our wild places before they are gone.
---